Jacintah Kalondu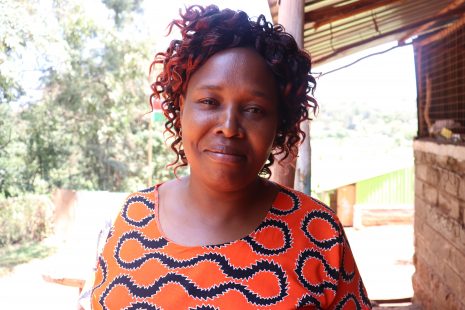 Meet Jacintah Kalondu, a Bridge parent (since 2012) and the current school treasurer at Bridge, Ruthimitu.
'Mama Mercy' as she is famously known has two children at Bridge. Her first child, Mercy Mumo is in Class 8, and has sat her end of primary school examinations, the Kenya Certificate of Primary Education (KCPE) while her second child, Joy Mutheu is in Class 4.
Mama Mercy chose to bring her children to Bridge because she likes their method of teaching; unlike the school her children were at before, where sometimes teachers didn't even show up. Ever since her children joined Bridge, she has seen a huge change in them. "My Children have become hardworking, clean and are always eager to go to school," she says.
At Bridge, we understand the importance of having co-curricular activities as part of a child's education and development, which Mama Mercy agrees with. She finds co-curricular activities to be important in her children's' development because she is able to identify the strong and weak points of her child.
Jacintah knows that her first child will have a great future. "I watched her prepare for her exams with the help of her teachers and I can see a bright future for my daughter," she concludes.