Elizabeth Waithera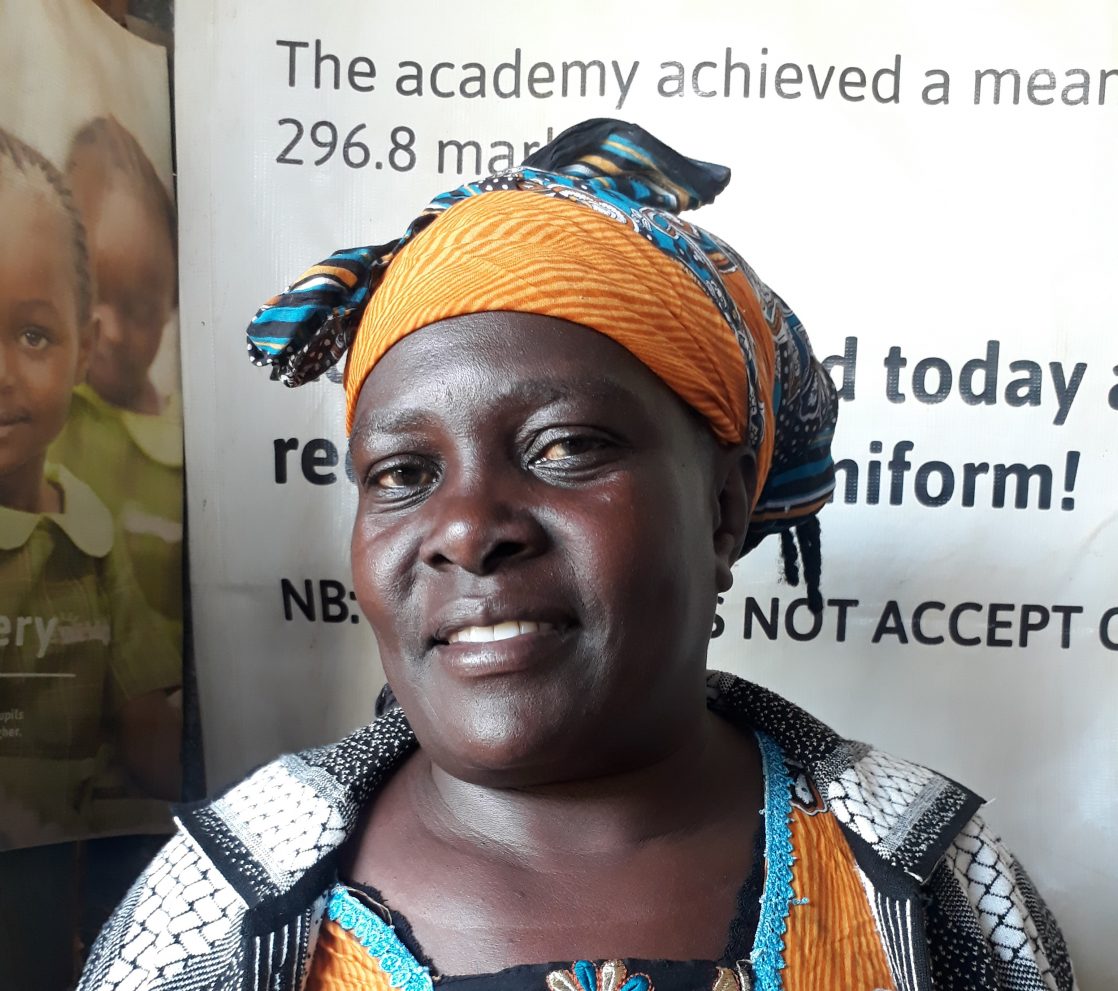 Meet Super Mama Elizabeth Waithera—who has had grandchildren at Bridge, Dandora 5 since 2009. Edward, her first grandson recently finished his end of primary school exam, the Kenya Certificate of Primary Education (KCPE). 
Edward Mwangi was able to score good grades. Her other three grandchildren are Mitchele and Elizabeth in Class 8 and Samuel in Grade 2.
'Mum' as she's popularly known as chose to send her children to Bridge because the teachers take their time with the children to make sure they understand what they're being taught.
"My grandchildren were not really performing well in their previous schools but after I brought my first grandchild to Bridge their grades improved. Later on, I transferred the rest of my grandchildren to Bridge and I have seen a tremendous improvement," says Elizabeth with a smile.
'Mum' is proud of her children and what they are becoming. She's grateful for Bridge's help to get them there.
"I am confident that whatever my grandchildren do, they've had the best foundation." she concludes.