Damiana Mukami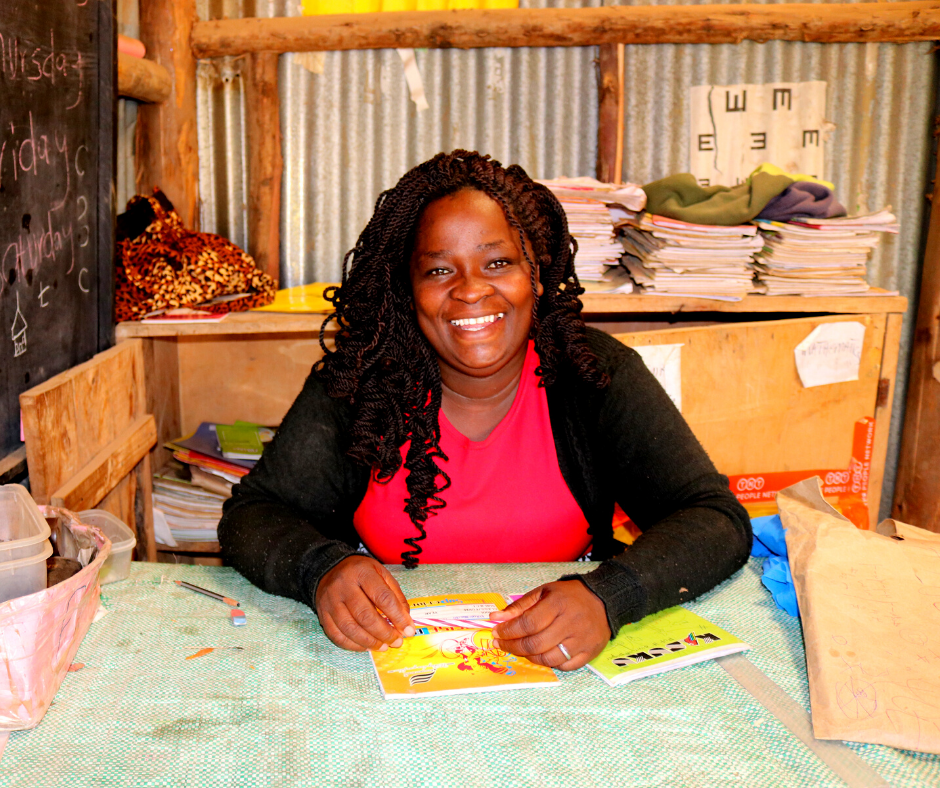 Meet Damiana Mukami who resides in Tassia. She is a PP1 teacher at Bridge Academy, Kwa Njenga Mosque, who has been teaching Bridge for 8 years! 3 years after the first Bridge school was opened in Kenya. "I have been at Bridge for so long that I consider my pupils as family. I have seen pupils come and go and later progress to high schools such as Alliance, Butere, Starehe, and top universities such as Kenyatta University, Moi University, Jomo Kenyatta University and so many more." Says Damian.
Damiana says she grew to love Bridge because of their teaching approach using learning guides incorporated in tablets. "As a teacher, your lessons are already prepared and you know what is expected of you." She says.
She knows that teaching PP1 pupils is not easy because their attention span easily drifts and to keep them engaged you need to incorporate fun activities such as cheers that involve dancing and singing which help them stay awake.
"I love Bridge because it has been a Gateway to success for millions of pupils and I am definitely proud to be part of this noble cause." She concludes.